About Us
The Trusted Name In Wood Panels
Nestled among the rolling hills of Ipoh, Perak, a humble plywood trader founded a company in 1972 that would soon become one of the leading names in the industry. Importing and distributing a wide variety of wood-based panels and home furnishing materials, we began establishing trust among clients as a company that puts them first. The company began expanding its offerings to include raw & decorative plywood, blockboard, fibreboard, chipboard, Oriented Strand Board (OSB), high-pressure laminate (HPL) and other building & furniture-related accessories.
With almost 3 decades of experience, in 2000, we established T-Prin Panel Sdn Bhd, the first private company in South East Asia to employ a new generation, direct-printing technology on wood-based panels. This subsidiary would soon cement its name as one of the most innovative wood panel companies in the region.
We source from SEA countries, China, European countries (pine timber) and New Zealand. All our panels go through the most stringent quality control to ensure our customers get nothing but the best.
Today, as part of our digital transformation upon gathering valuable feedback from our customers, we are establishing an online platform called TFStore. With this, we are able to provide a more seamless buying experience by providing convenience, better price and most of all, better service.
Milestones
Founded in 1972 by Mr. Tew Boon Hoi as a sole proprietor enterprise.
Incorporated as a private limited company in November 1981 due to business expansion. Madam Neoh Kwan Eng joined the board of directors.
Became a dominant player in plywood distribution in Perak since the 1980's.
Their son joined the business in December 1993 as Marketing Manager.
Built and moved to a 2500m² new office and warehouse in 1996.
Established T-Prin Panel Sdn Bhd as an associate in 2000 for horizontal expansion.
T-Prin Panel began exporting in 2002.
Built and moved to a new 12,000m² building/factory in June 2008 which houses its current office, warehouse and production facility for TFStore and T-Prin.
Established a branch in Kuala Lumpur in 2019 to better serve customers in the central region.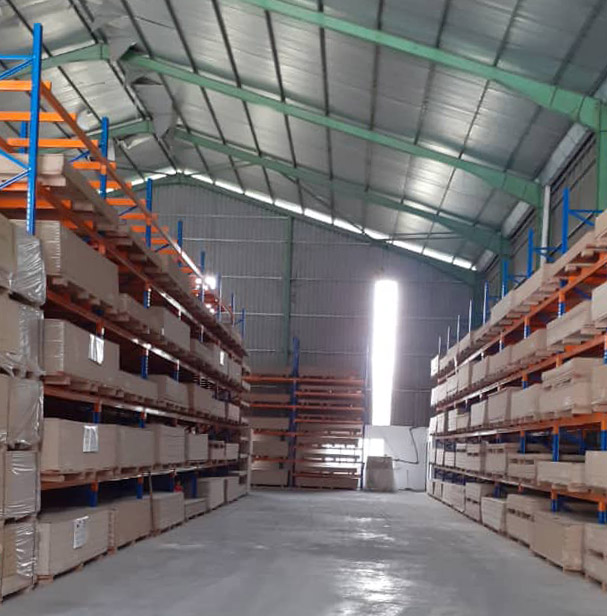 HOW WE DO IT
Beauty and Utility.
Our products are aesthetically-pleasing as much as they are excellent in quality.
Exceptional For A Fair Price.
We sell nothing but top-notch quality products, but at a fair price so our customers get value for money.
Demonstrating Integrity.
We believe in doing our business based on a set of unwavering principles, so we win the trust of our customers.